What You Can Learn from a Mock Trial in El Paso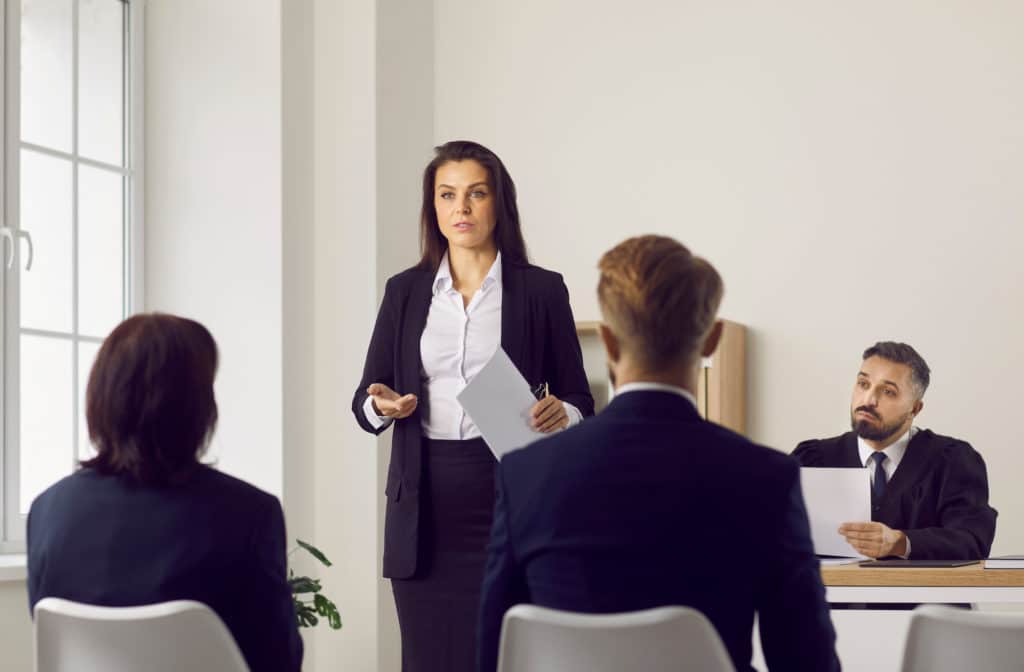 A mock trial is one of the strongest tools legal professionals could use to empower their ability to understand and influence the courtroom. Mock trials, simply put, teach us how to best respond to the stress and energy of the courtroom and to the opposing party.
No matter the degree of your upcoming legal circumstances, a mock trial is guaranteed to provide the preparation you need. Reach out to Jonathan Leach, LLC, to learn more — (972) 890-8482!
Strengthens Essential Skills  
In order to successfully lead a trial, there are many skills you need to rework. By first focusing on these skills, you build the basic building blocks for a successful trial. Some of the most important things to find areas of improvement include: 
Public speaking

Critical thinking

Forming persuasive, cohesive arguments 
While these skills may seem very elementary, they play a bigger role than you might imagine. 
How a Story Will Play Out 
Knowing how a story resonates with the jury and the trial helps you in the process of developing proper structures and outlines of an argument. You want to be able to create an argument that turns the trial towards your direction, not the other way around. With that being said, practicing how you tell your story and argument is absolutely essential. This also helps you see any holes in your story that could turn your case against you. Overall, it is important to take this preventative, helpful step. 
How the Other Party Acts
It never hurts to see what reactions could look like from the other party. When you and your team try to persuade the jury, the opposing party is doing the same. A mock trial helps you learn about possible theories or arguments the opposing party could come up with. By knowing these ahead of time, you will be able to know how to respond accordingly. This leaves little room for error or for steering away from your arguments. 
Identifying Strengths and Weaknesses  
Once you have gone through a mock trial, mock jurors and mock attorneys can speak with each other and discuss the success of the case. Jurors reveal: 
Which party they believe and why 

What facts led to their decision

How they understand the issues of the case
From there, you can brainstorm what you could do to improve and mold your arguments. It is important to be aware of these factors that way, you do not repeat any errors or mistakes. 
Observe How a Jury Reacts 
Observing how a jury reacts is extremely helpful in building your case. How a jury reacts is part of the pressure of being in a real courtroom. It is important to become accustomed to this pressure so that it does not have a negative effect on your confidence and your ability to prove your argument successfully. Take notes of how a jury responds in a mock trial, and you could follow up with them to see why they reacted the way they did. 
Prepare with Jonathan Leach. Get In Touch, Today  
It is guaranteed that you will feel much more prepared and ready for the courtroom when you start out with a mock trial. You can start taking action with Jonathan Leach. Get in touch by calling (972) 890-8482 to learn more. 
Like this content? Share it here!